Systems Survey
The Systems Survey serves as the cornerstone, not just for our software, but also for the thriving functional nutrition practice. In a straightforward and ingenious manner, it assesses patients' responses to the questions in the Systems Survey. This assessment is carried out using our exclusive algorithm, meticulously developed by seasoned clinicians and product experts, and refined over more than two decades. The goal is to offer nutrition supplementation recommendations rooted in a systems group analysis, alongside conventional practices of whole-food nutrition and the use of whole-extract herbal therapies.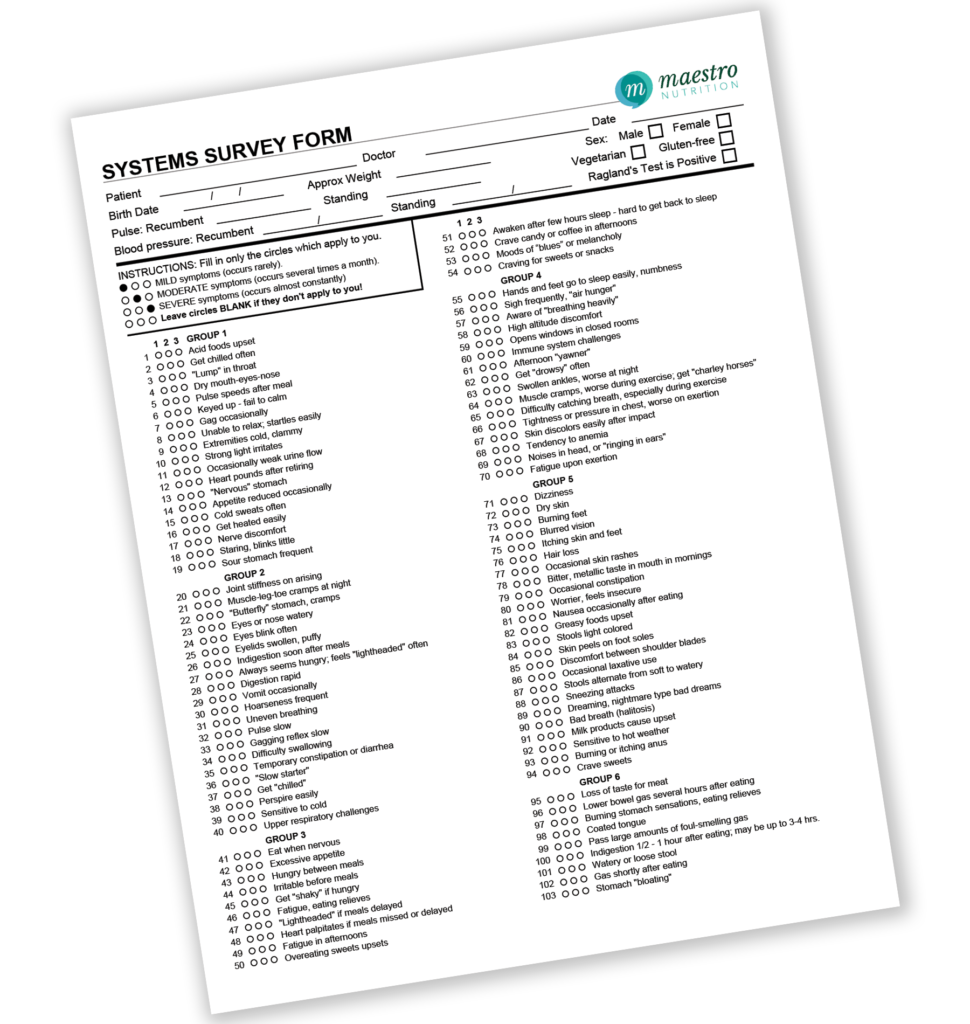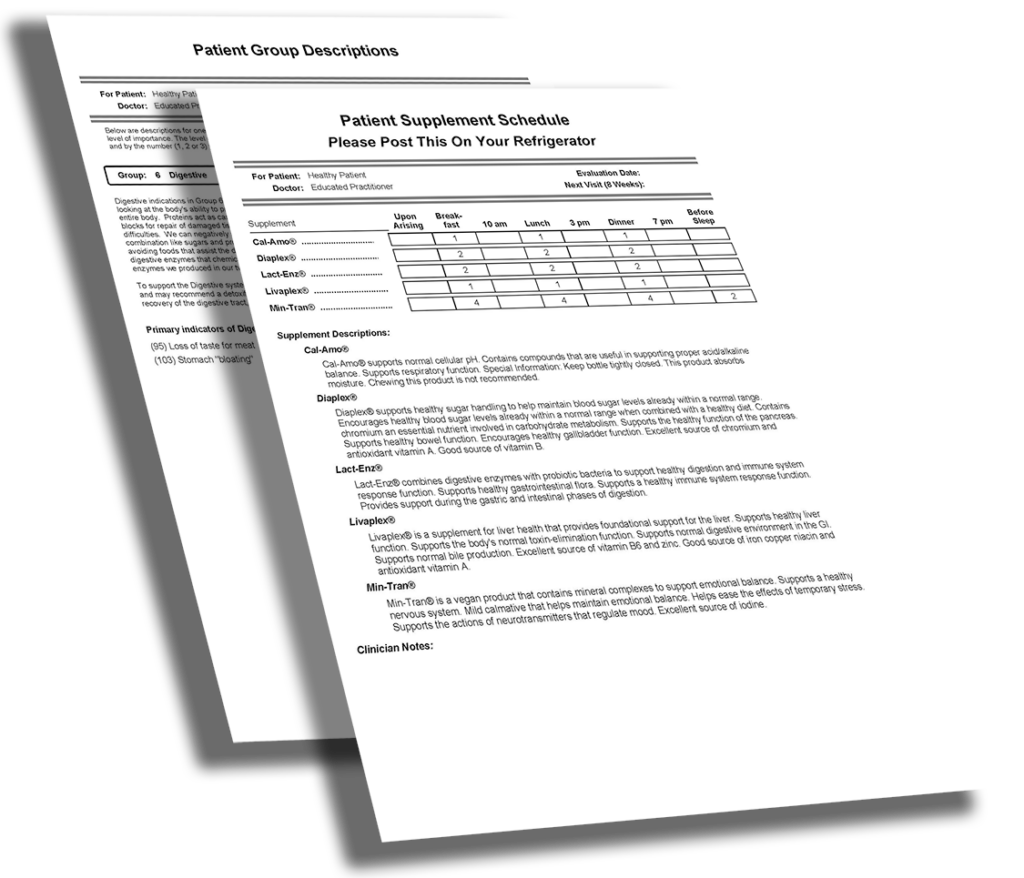 Reports
The reports generated by Maestro are a big part of the success for both the patient and practitioner. For the patients, the schedule and group descriptions are at the core, providing everything they need to take an active role in their journey to sustainable health. When used as intended, you will see an increase in patient compliance. For the practitioner, numerous reports from survey questions or blood marker analysis to clinical warnings, all tuned to guide and strengthen your nutrition knowledge so that you can best assess the needs of your patients. The receipt creator assists the practitioner in providing a simple and easy way to get products to their patients.
Patient Portal
The Patient Portal is the virtual consultant's dream. The Patient Portal is the virtual consultant's dream. It allows for the patient to complete the Systems Survey online, in the comfort of their own space, and at a time that is best for them. It'll also send automated email reminders* about the progress of their nutrition schedule or when to reorder products. Use it to communicate with your patients via chat, send important documents* and reports electronically, and keep your patients' visit history in one place and at their fingertips.
*future enhancement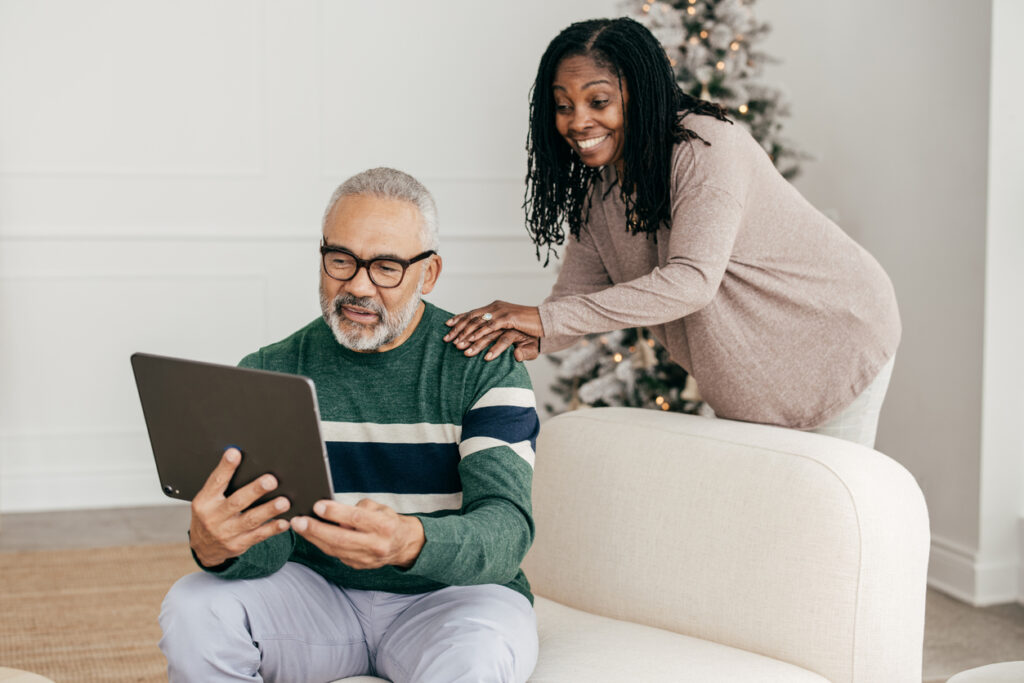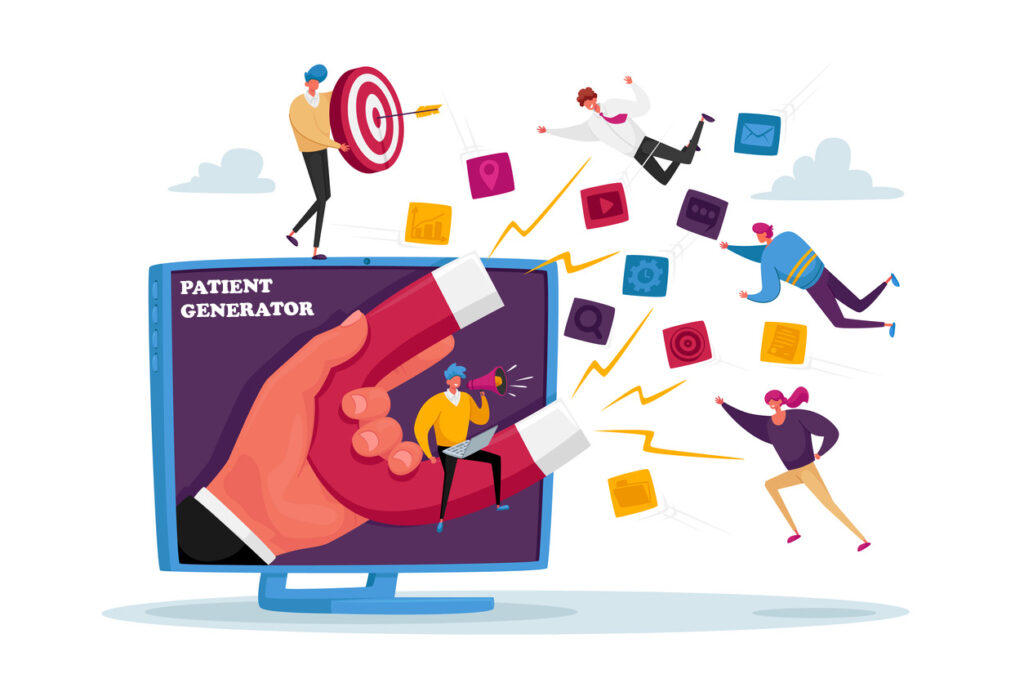 Patient Generator
If we learned one thing from the pandemic, it's that the time is now to start shifting our focus beyond the physical clinic. Virtual consultations are more prevalent than ever, and very much seen to be the future of the practitioner – patient relationship. With the customizable Patient Generator QR Code, you can use web marketing and social media advertising to stretch beyond your typical geographic boundaries to reach new patients.
Other Features
Fully HIPAA Certified
Completely Cloud-Based: Accessible from any internet-connected device with a web browser
Unlimited Practitioners and Patients within a practice
No limits on Reports and Blood Panels
Comprehensive Support via Email, Phone, and Web
Integrated Clinician Reference Guide
Add products from any product line to include in patient schedules
Customize patient schedules by modifying system-generated recommendations
Over 600 pre-built protocols and limitless user-created protocols
Patient-friendly for Vegetarian and Gluten-Free diets, with products clearly marked
Comprehensive listings of Cautions and Indications for supplements and health conditions
Automatic updates for product pricing, discontinuations, additions, and modifications
Suitable for practices of all sizes, from traditional brick-and-mortar to virtual
Extensive User Guide and Tutorials Videos for self-serve user support.